stude02
Small steering wheel, no power steering.

| | |
| --- | --- |
| It steers like a truck. The car had been redone in '89, and lost it's, "originality." | |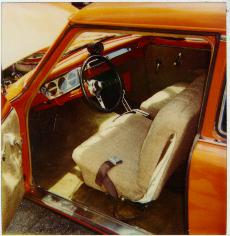 Daffy, who likes his cars original, and just can't get it through his head that not all cars can be returned to that condition, says...
Now, I happen to agree with Daffy, in that I like to see cars left orginal when possible. (I would have put this car back original, but it was just too far departed.) I don't force that view on others. Daffy does, which causes me to reply....(click if you care.)
It had a Chevy 350 engine and transmission. This does not please me, as I am not a chevy fan. It also has a Dodge 8.75 posi track rear end.
The transmission has been updated to a 700R4.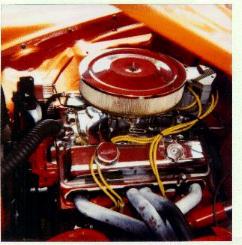 First - Previous - Next - Last
Return to studepics
Made with ImageGen.